Season 4 Testing League
August 10, 2020
@
12:00 pm
–
November 1, 2020
@
11:30 pm
America/Los Angeles
This Casual Tier league event will provide a friendly & learning environment where players will be playtesting Season 4 content. Players of all experience levels are welcome to join. This event uses the Playtest Format: You will be using cards from the Season 4 Playtest, which may be updated during league play. All games will be played online using either the Vassal Skirmish module or the Tabletop Simulator Skirmish module.
Event Structure
Players will be assigned to play one game a week until the week of November 2nd, 2020. This assignment will be based on Swiss tournament pairings.

Players may sign up after the league starts and get assigned a pairing.
Players may opt-out of being assigned a pairing temporarily or for the remainder of the league. Please inform the Event Organizer if you need to stop receiving pairings.

Players are encouraged to play additional games outside of their weekly assigned game. Players can arrange these games with other league members on the IACP Discord Server.
Players who submit Testing League surveys & game logs for at least 6 games that are assigned to them will be eligible to receive a special Heroic Effort alt-art card from IA Command. Contact the Event Organizer once you have submitted your 6th set of surveys & game logs.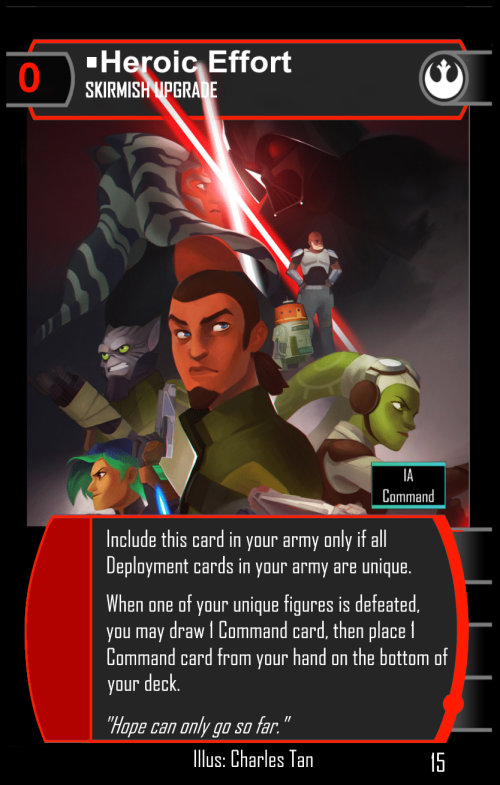 Pairings
Pairings are announced each Monday at noon Pacific Daylight Time. Assigned pairings will be displayed on the Tabletop.to event page. When the pairings are live, an announcement will be made on the IACP Discord Server.
When pairings are announced, contact your opponent promptly.

If you cannot play and your opponent can, assign your opponent the win.
If neither player can play, report this ASAP to the Event Organizer.
Order of Play
A map & mission will be announced with the pairings. Use this map & mission for your assigned game. When playing a league game you arranged with another player, both players should choose a map & mission from the Map & Mission Pool below.
Players should discuss which online tabletop system to use. The default system to use is Vassal.

Players will need to save a game log of their match.

Players may agree to setting a timer for 75 minutes; when the timer ends, players finish the current round and end the game.
Use the IACP Discord Server for voice chat. (Join the server using this link.)

Players may use "@judge" to page an event judge for questions. Judges may not be available from 4:00 AM to 2:00 PM GMT. If a judge cannot help, players should agree to a resolution & consult the Event Organizer as soon as the game ends.

After completing a game:

One or both players that have saved the game log of the match should submit it to the Testing League Dropbox folder. The log file should be named in the following format:
YYYY-MM-DD-[winner name]-vs-[loser name].vlog
Where "YYYY-MM-DD" is the year, month and day of the game, "winner name" is the userid of the game winner & "loser name" is the userid of the loser of the game.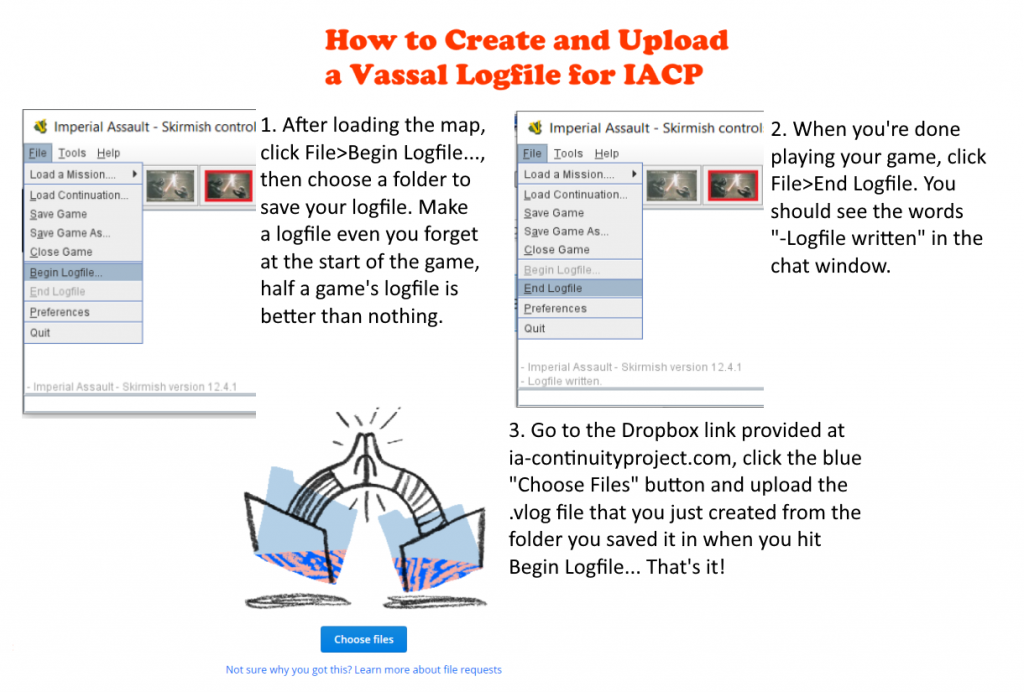 Army Restrictions
Standard 40 Deployment Point army, 15 Command cards, 15-point Command card deck.
You may change armies between games.
Playtest Format

IACP cards that are legal for this event are those that are marked as "IACP Approved" and "Season 4". You will use Season 4 cards from the most recent version of the IACP Official Changes, alongside IACP Approved cards.
Your army or Command deck must use at least one Season 4 card. (Contact the Event Organizer if you wish to run an army that does not meet this requirement.)
If IACP has changed an existing FFG card, you must use the IACP version.
Map & Mission Pool
Endor Defense Station

Renovation
Claim the Ruins

ISB Headquarters

Reconnaissance
To your Stations

Coruscant Senate Office

Battle at Dawn
Priority Extraction
Event Organizer
iacontinuityproject@gmail.com