Looks like we're nearing the home stretch!
After a brutal series of Jetpack Cups, seeing two Scum lists and one Imperial list take hope the crown of Season 4 Vassal Seasonal Champion, we still have one more set of events to go! As per usual, VSTs run right after Approved voting, and right before the launch of a new season (So you know what that means…). And indeed, we are planning on kicking 2021 off with a bang (Almost a "self-destruct" kind of bang).
As with every set of Tournaments, we adapt and improve upon the previous iterations. While the time zone shift was helpful to a lot of players, there were still some who couldn't make it as each time zone only had one semi-optimal starting time. That, however, will change with the Probe Cups, which will feature 3 different events, each of which is mainly optimal to one time zone, but also will have a secondary continent who could make it with a stretch.
Dates and Times – The Probe Droid Cups!
Growing on the Jetpack Cup's method of separating events by time zone, the Probe Droid Cups (The final series of premier-tier Approved events before the launch of Season 5) will be running events with one primary time zone and one secondary one. While anyone can play at any event regardless of residence, the primary slot refers to which location the event will be run at the most appropriate time (Such as 9 am in the morning), and the secondary slot refers to which location the event would be accessible, but run a little later/earlier than optimal (Such as starting at 3 pm). The dates and times are as follows: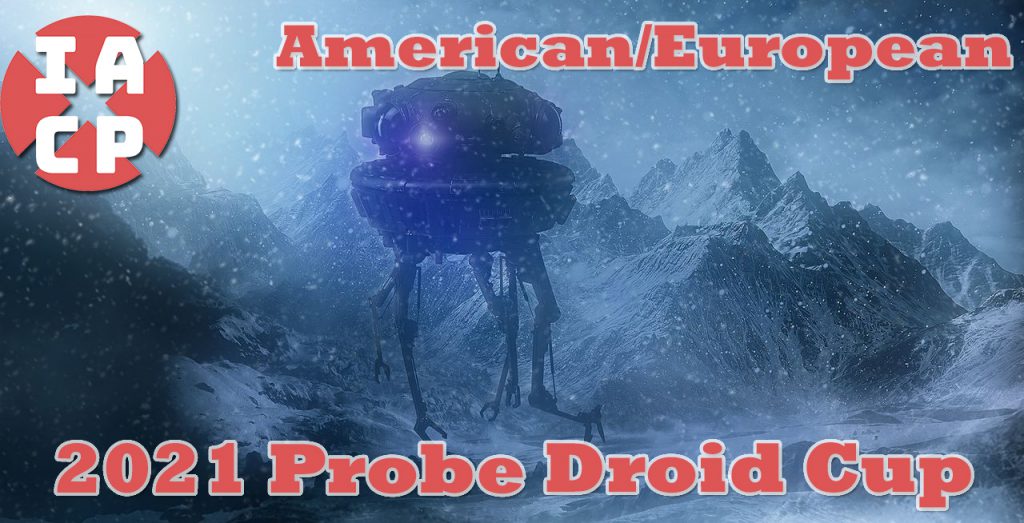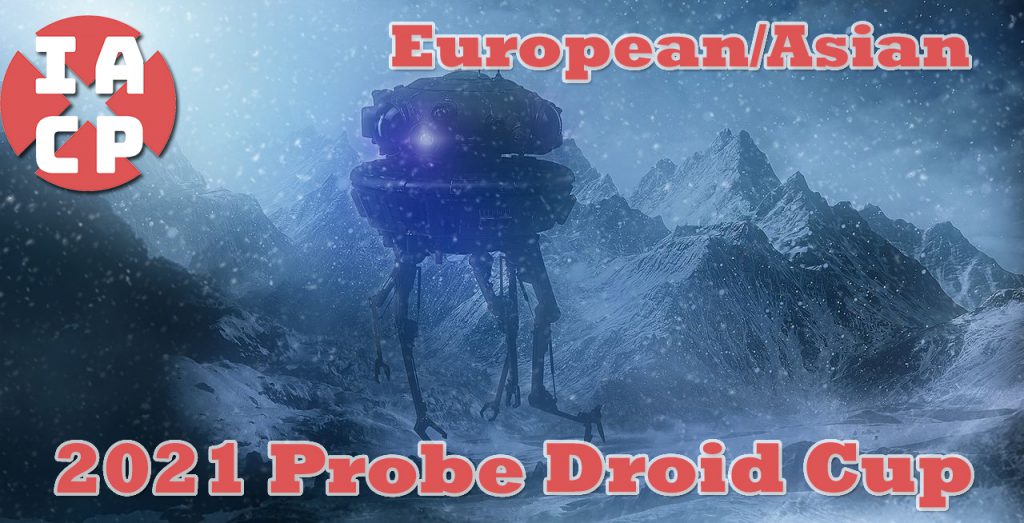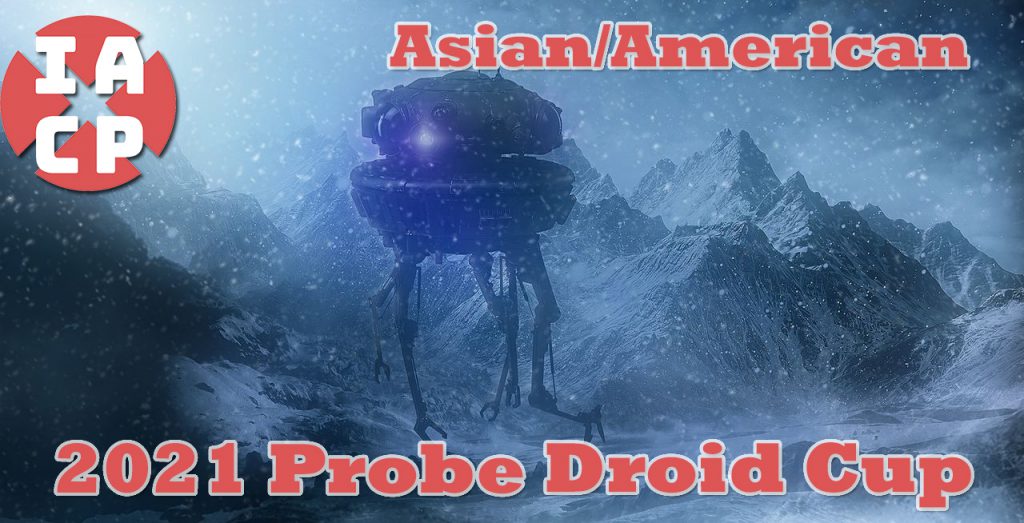 Prize Support
Ticket price: $8.50
As per usual, all prizes earned by a player will be shipped directly to them at no extra cost. The Prizes for the three Probe Cups* are as follows:
Participation: General Sorin Alt Art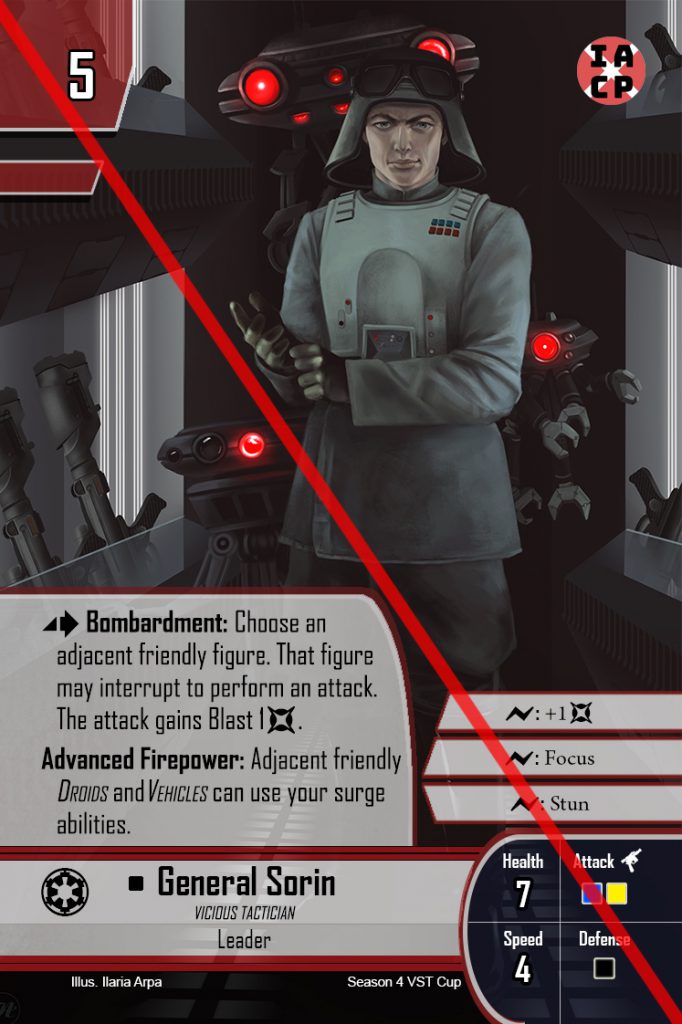 Top 4: Get Behind Me Alt Art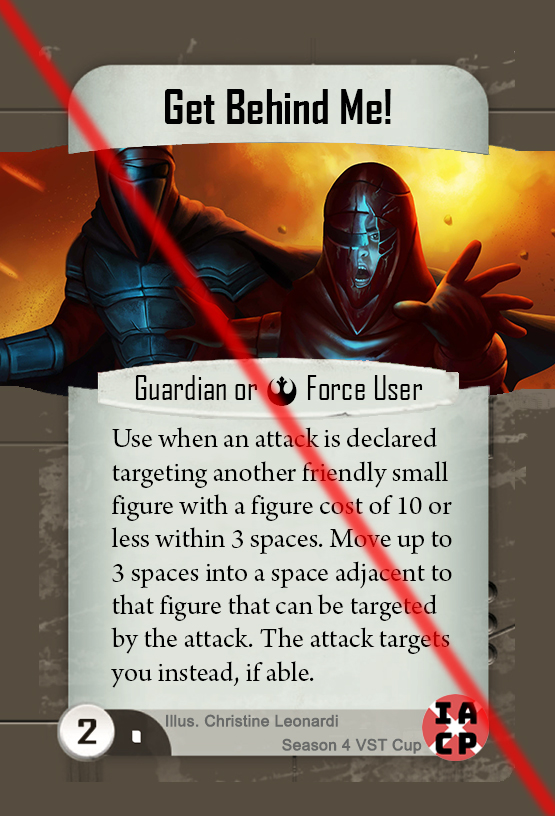 Winner: IACP Season 4 VST Medal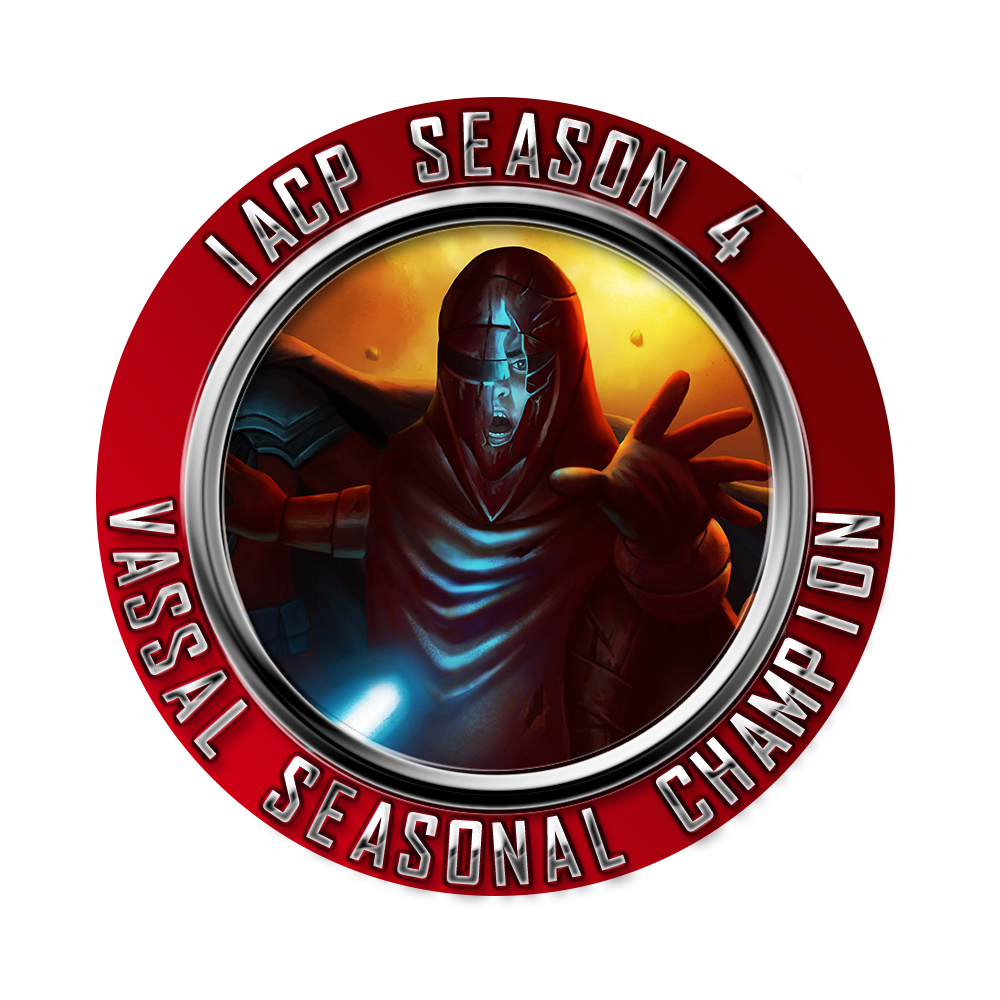 As a great Mandalorian once said: "Only the strongest shall rule." Will LiA Trandos continue to dominate the meta? Will the infamous Queen Spam lists return to show the new hippies who's really boss? Or will the Rebel faction seize a victory at long last? Only you, and your skill on the battlefield, can decide that.
As we near the end of Season 4, one of the biggest IACP waves so far, we hope you'll join us at any (Or all, if you're like Kyle!) of these Vassal Seasonal Tournaments, before we dive right into Season 5.
From all the IACP Steering Committee, we wish you a very Happy New Year!
*Actual prizes do not contain probe droids, viper-class or otherwise. Nor does the Steering Committee accept any responsibility for players mysteriously being kidnapped by hovering probe droids in the middle of the night.