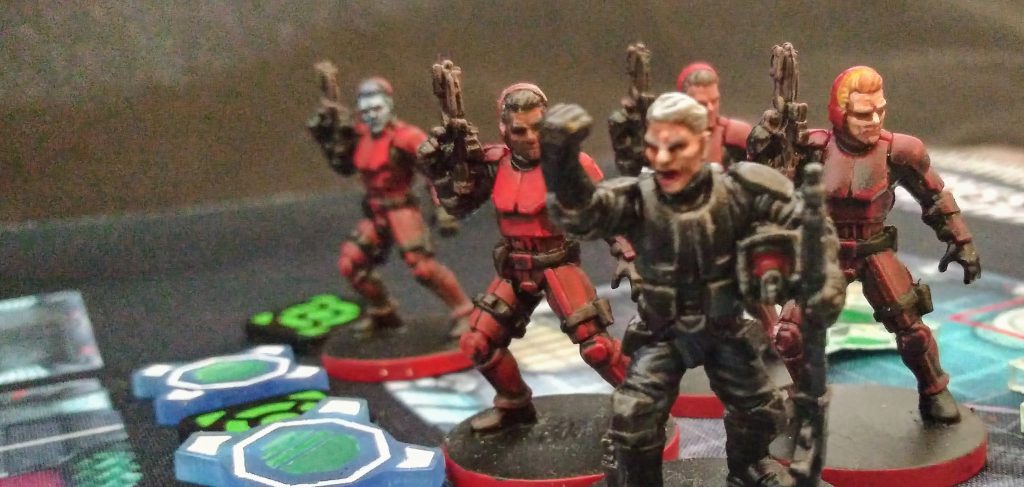 <<TRANSMISSION INCOMING>>
<<SECURE HOLONET CHANNEL ESTABLISHED>>
<<DECRYPTION KEY ACCEPTED>>
<<DECRYPTING…>>
FOR YOUR EYES ONLY
Agent Blaise,
Congratulations on your promotion, Agent. Your successes have not gone unnoticed. The ISB has authorized a subsidy for your deployment costs, reducing them from 6 to 5. We expect our expense to be repaid in kind.
With your new position, you also have access to an improved pool of agents. These agents have been put in place with an established deep cover identity and can be activated at your discretion. This should allow you to start your mission with agents hidden in plain sight. Unlike your previous options, these highly trained agents move even more deftly, allowing them to remain hidden for the entirety of any conflict. These troops are outfitted with the latest in comms jammers, this should also allow them to act unimpeded by enemy commands and prevent your opponent from coordinating a response. Finally, these agents also are deployed with the latest Imperial command code cylinders, their orders will be acted on immediately and unquestioned to all but the most elite forces or command structure.
As always, good hunting, Agent.
The Empire expects nothing less than your full success.
THIS MESSAGE WILL SELF DESTRUCT
<<MESSAGE DELETED>>
<<CONNECTION CLOSED>>
This article is part of our Season 4 Preview series. Until the end of July 2020, the Steering Committee will be revealing the cards that make up our Season 4 content. You can discuss these cards in the comments of this post or on the IACP Reddit.