The Porg Cup is the first Vassal Seasonal Tournament run so far (To learn more about this tier of event, please read this article), and thus we want to kick of with a bang. For the ticket price of $15, each participant in the Tournament will be sent prizes according to their placement (Participation, Top 4, and Winner). And without further ado, here they are!
Participation – General Weiss Alt Art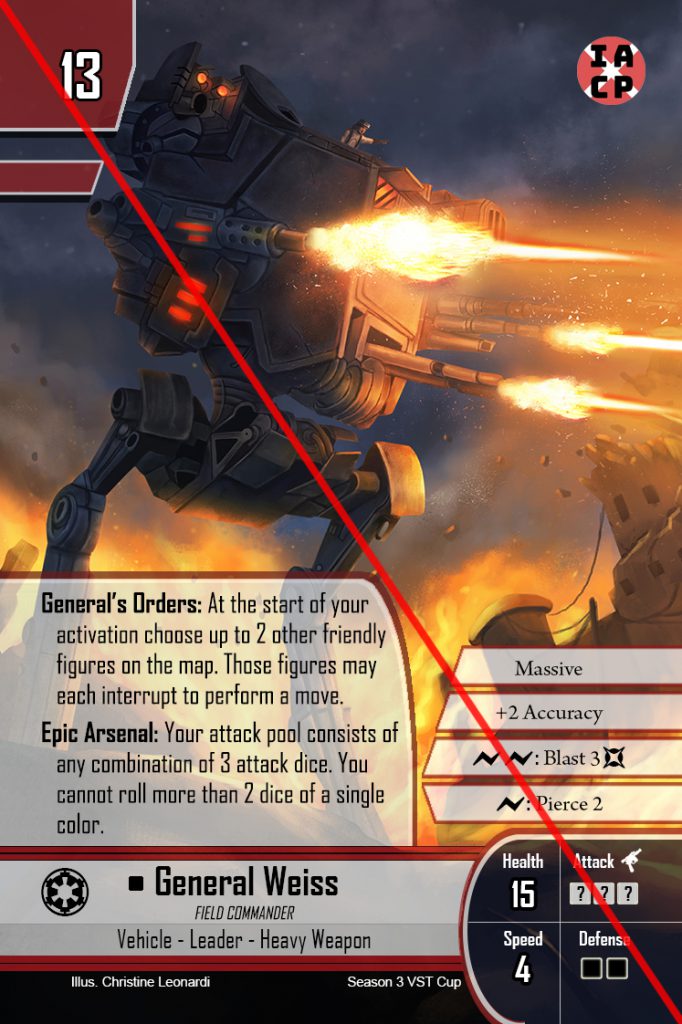 That's right! The participation prize for the Porg Cup is none other than the fearsome mechanical monstrosity… And its little pilot, General Weiss! This custom Imperial Walker has a ton of toys available to him which makes him a very versatile figure (And stay tuned for more cards to increase his prowess in Season 4!), such as Heavy Fire, and the IACP card Imperial Retrofitting. Additionally, Weiss is a character that has been with Imperial Assault ever since the core set, and I'm sure we all have tale or two to tell about his personalized AT-ST in both Campaign and Skirmish (I ran a Weiss 2x AT-ST list a while back. That was… An experience). This Alt Art card will be exclusive to this event, as a prize anyone who enters into the Porg Cup will be able to get their hands on!
Top 4 – Imperial-Themed Unit Mat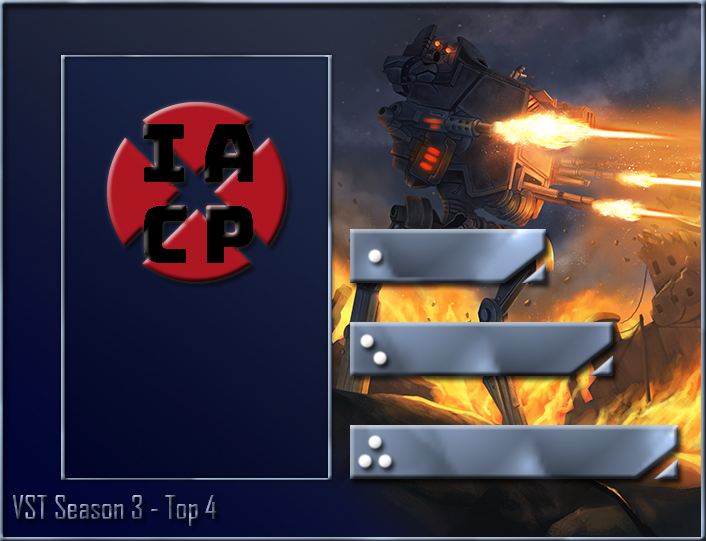 In addition, those players with the strength and tactical prowess to push themselves to the Top 4 in either this event, or the final Season 3 VST in July will walk away with a mat once again featuring the General Weiss art. This mat will allow players to place a deployment card over the bordered area, and use the metallic-colored bars to track damage, conditions, power tokens, and any other tokens or cards associated to different figures in the group, making organizing a group's current status that much easier!
Winner – Medal
And finally, when the dust settles and the twin suns set in the horizon, the player who is crowned Champion of the first ever VST get to walk away with their very own Medal, signifying their placement in this event, to cerebrate the epic climax of Season 3!
So what are you waiting for? Go and sign up for the Porg Cup now, and prepare to fight your way through squads of Loyal Jedi, Nefarious Bounty Hunters, and the Legions of Stormtroopers at Lord Vader's disposal. We hope to see you there!