The end of Season 5 Approved play is now fast approaching, with Season 6 playtest cards set to drop at the end of July. We're adding 1 more online Vassal tournament to the Season 5 schedule in July on Saturday the 24th, 11am CST, and if you're one of the players that's been sitting on the sidelines during Season 5 and hasn't played in a Vassal tournament this season, pay attention because we have something special for you.
The winner will receive a double-sided Extra Armor/Heavy Fire Promo card from IA Worlds 2019. But something special we're doing for this tournament, if you have not played in a Vassal Seasonal Tournament (VST) during Season 5 up to today and play at least 3 rounds in the Free tournament on the 24th, you will be allowed to choose 1 of the cards from the picture below (while supplies last, prioritized by tournament registration order) to receive for free! Just send an email after the event to iacontinuityproject@gmail.com with your mailing address, Tabletop.to username, and your 1st and 2nd choice of promo to receive, in case we run out of your first choice.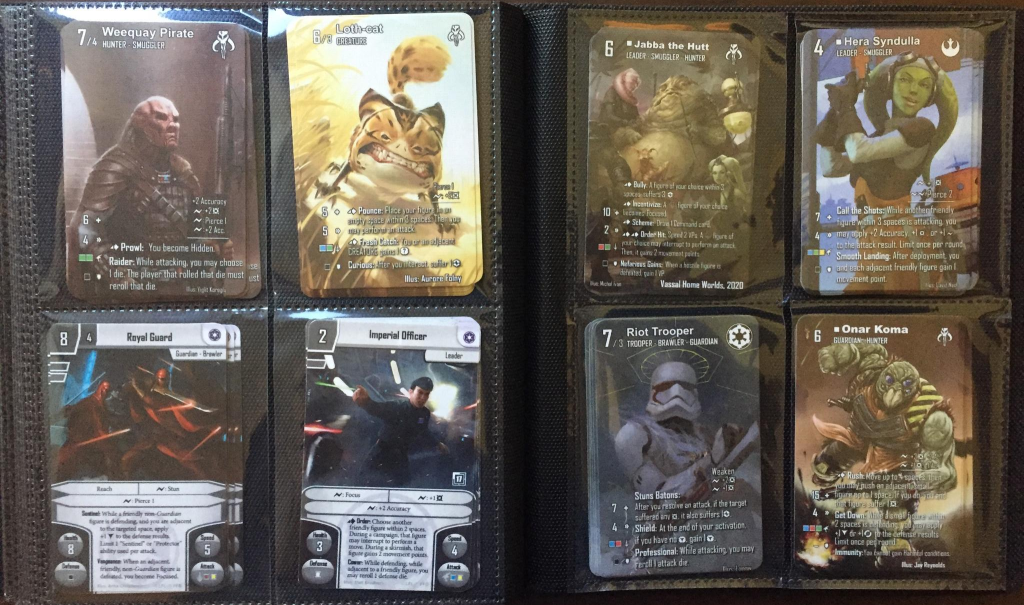 And don't worry, if you play in the VST tournament happening on July 11th, you'll still be eligible for the first-timer's prize. And if you've already played in a VST this season but see a promo you want from the picture, we'll give the same free promo option to anyone that plays in both the July 11th VST and the July 24th Free tournament. So make sure to sign up for the July 11th ISB Cup VST if you haven't already, the VST has great prizes commissioned specially for those events, thanks to Isaac for setting those up.
Hopefully this will entice some of you that have been sitting things out to jump into a Season 5 tournament, especially if you're one of the many new players that has recently joined the online IA community. The timing should also allow folks that are planning to play in the UK Games Expo tournament on August 1st to get some last minute tournament practice in. If you're new to online Imperial Assault, you can learn how to play Imperial Assault over Vassal from the World Champion himself here: https://youtu.be/4zfoe5vq2z4
This will be a casual one-day event, three 75 minute rounds of Swiss pairings, starting at 11am CST, no top cut afterwards. Winner will be determined by Swiss ranking after tie-breakers. Sign up for the event here.