The Season 3 Competitive season is nearing its end, but you still have one last shot at glory: the 2020 Beskar Cup. Part of the IACP Vassal Seasonal Tournament and the 2020 Squad Commander Series, the Beskar Cup is a one-day tournament on Saturday, July 25th starting at 9AM Eastern Daylight Time. For the ticket price of $15, each participant in the Tournament will be sent prizes according to their placement (Participation, Top 4, and Winner). Today, we reveal those prizes.
Participation Prize – IACP Biv Bodhrik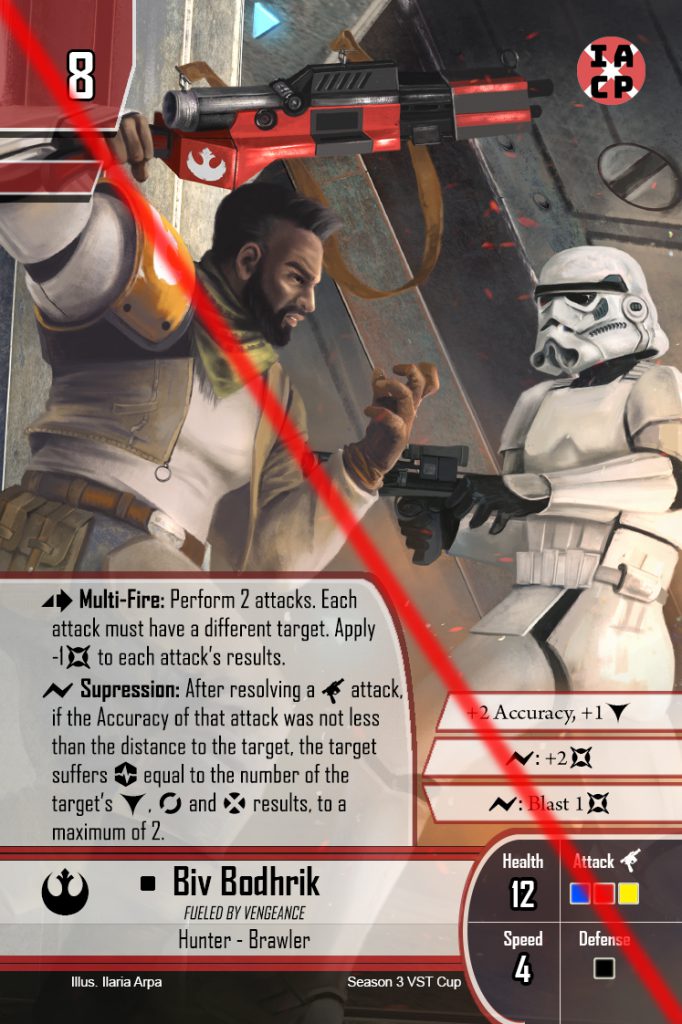 Biv's effectiveness as a skirmish figure has been non-existent until the Steering Committee improved him for Season 3. While designing Biv's Elite deployment card & additional Command card Close & Personal, we found that there are not very many art assets featuring the big guy. Since he is the deployment card that improved the most, we wanted to highlight him as part of our Season 3 Vassal Seasonal Tournament prizes and share this artist's interpretation of him with those of you who choose to join us for the Beskar Cup.
Top 4 – Imperial-Themed Unit Mat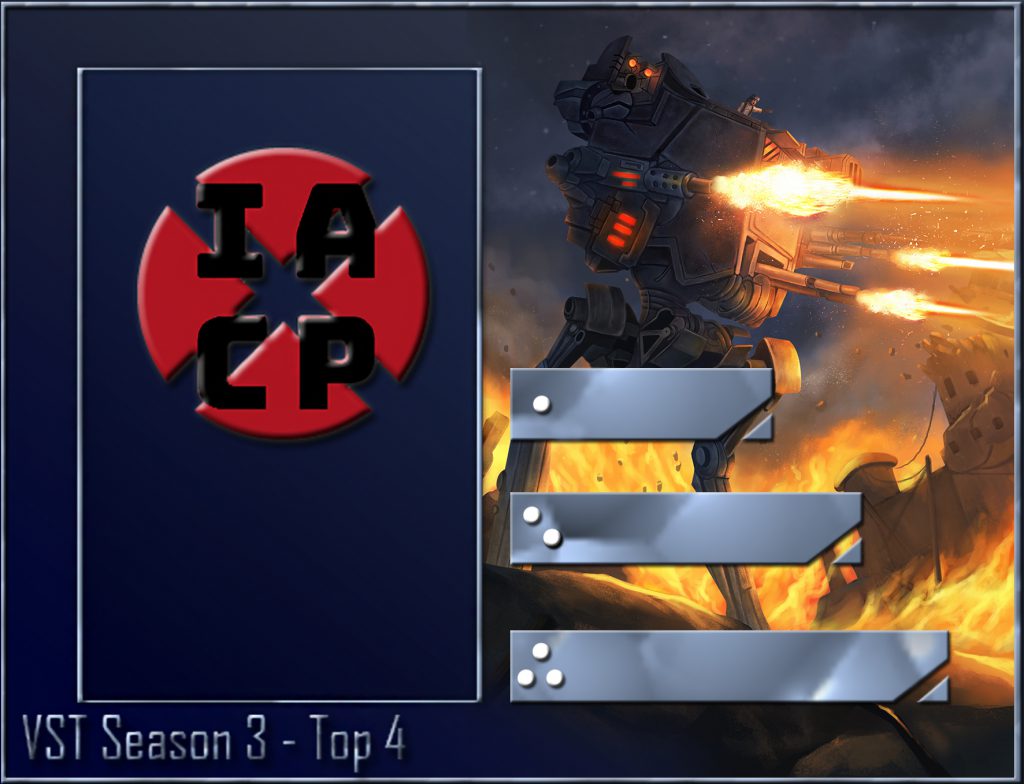 In addition, those players who make the Top 4 will win a mat once again featuring the General Weiss art that appeared in the 2020 Porg Cup. This mat will allow players to place a deployment card over the bordered area, and use the metallic-colored bars to track damage, conditions, power tokens, and any other tokens or cards associated to different figures in the group, making organizing a group's current status that much easier!
Winner – Medal
The player who is crowned Champion of this month's VST get to walk away with their very own Medal, signifying their placement in this event and to celebrate the epic climax of Season 3!
A person of your skill should make short work of this. Purchase your digital ticket for the 2020 Beskar Cup today and prepare your army for battle on July 25th.